Kristyn is not a big reader. Kristyn learned to read from her parents and her past teachers. Kristyn believes that people read for many reasons, some of those reason are entertainment, work/business, education, driving, ordering food at a restaurant, etc. Kristyn believes that in order to be a good reader one must understand what they are reading and be open to reading. What makes reading easy for Kristyn is that she has to be reading a good book that shes like so she doesn't get bored of it. The hardest part of reading for Kristyn is when she doesn't understand what she's reading and when she stuck reading a book she doesn't like. Kristyn chooses a book by reading the back of the book and understanding what it's about. The qualities she look for in a book is if the cover and title catches her eye. Kristyn never reads at home but enjoys reading at school. Kristyn feels that reading is important and is very enjoyful.
---
Kristyn is sometimes a writer. Kristyn learned to write from her elementary school teachers. Kristyn believe people write to tell stories, work/business reasons, and just for fun. Kristyn says in order for someone to write well they have to know how to spell the words they are writing and they have to understand the words they are writing. Kristyn likes to write short stories and mainly real life experiences. Having a positive response helps Kristyn most with be a writer. Kristyn decides what she'll write about from everyday events and personal experiences. Kristyn doesn't write at home often, she mainly writes in english classes. Kristyn is happy with the things she writes about, because they are either short or about her life.
Powered by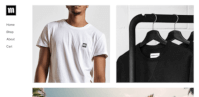 Create your own unique website with customizable templates.